Caballero Dojo, KSA
The branch dojo in Saudi Arabia appears to be very active. Here are a variety of photographs of various events, seminars and training held by Jun Caballero Sensei.
This first set of photographs is from the Kobudo Demonstration in Al-Khobar Mall, and on Nov. 27 our Kobudo Mini Tournament, participants coming from Al-Khobar and Dammam branch.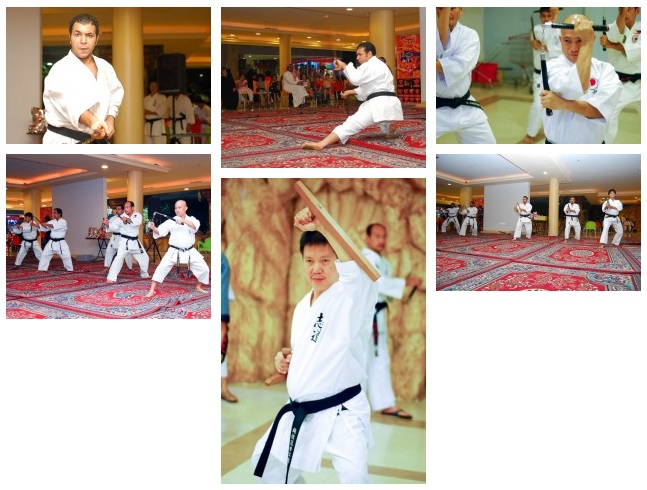 This next set of photographs are from the training in the new gym in Dallah, where they train on Sunday's and Wednesday's.